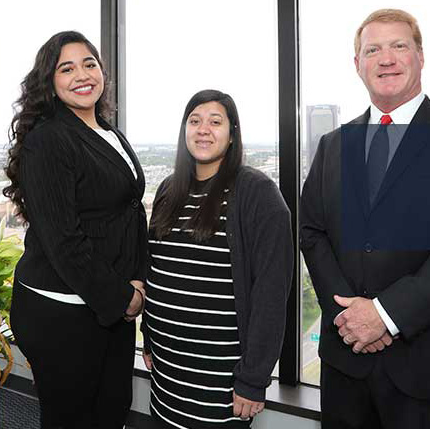 Dedicated Representation During Your Most Difficult Times
No one expects to suffer an injury. It's just not something that people think about. When accidents happen and serious injuries occur, however, swift action must be taken to ensure that your interests are protected and your needs are fully accommodated. The negligent parties in these matters have legal teams whose only job is to defeat your claim. You deserve an advocate who will fight just as hard to see that you receive a favorable outcome.
At Litton & Chaney Law Firm in Oklahoma City, we represent clients throughout the state who have been seriously injured. Whether you were injured on the job or in an accident that occurred because of another party's negligence, we will be there to fight for your rights. We will seek maximum compensation for your medical care, loss of income and any other losses attributable to your injury.
An Experienced Attorney Who Is Committed to The Success of Your Case
Our founding attorney, Mark Litton, is a lifelong resident of Oklahoma. He obtained both his bachelor's degree (B.B.A., Finance, 1985) and his law degree (J.D. 1988) from the University of Oklahoma. He married his high school sweetheart and has raised three beautiful children with her.
Since he became an attorney nearly 30 years ago, he has dedicated his practice to the areas of workers' compensation and personal injury. He has a well-earned reputation as a skilled litigator who will take any case to trial in order to secure the best possible outcome for every client he serves.
To learn more about Mark and his background, please select the link below.
Discuss Your Legal Needs with A Lawyer | Free Consultations Available
No matter what type of injury you have suffered or how the accident occurred, it is important that you seek the advice of a qualified personal injury attorney as soon as possible. We offer a free initial consultation where you can get your questions answered and learn more about your legal options.
Call or contact us via email to arrange an appointment.